Ibiza Bike trails (2023 Guide)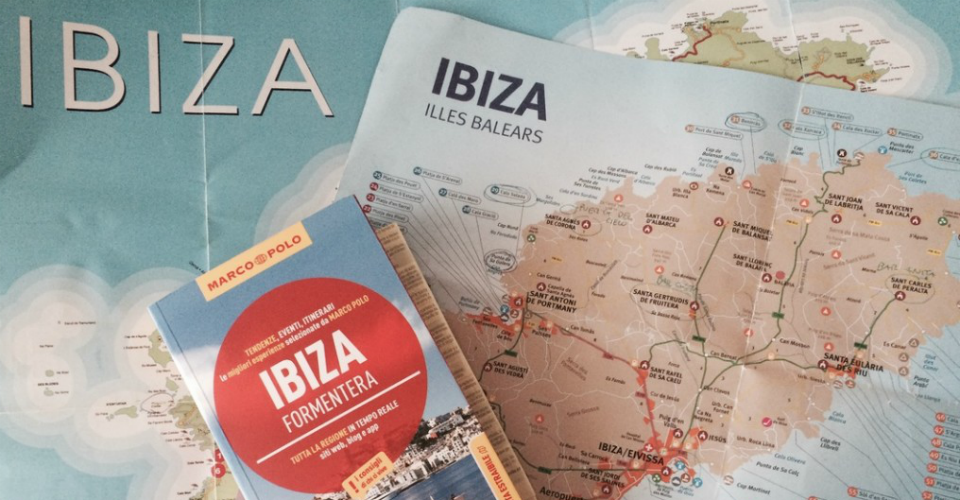 If you are looking for the best bike trails in Ibiza, you are in the right place! In this article we will indicate you the most interesting paths, cycle tracks and places that offer the most beautiful views of the coast.
For each train we have added its according level of difficulty and some info that can always be useful.
Ibiza island is perfect for bike and mountain bike lovers, for its good weather, unique surroundings and trains surrounded by nature, it's the ideal destination for cycle tourism.
Below we will list the most popular bike trails in Ibiza.
Ibiza downtown -Ses Salines
Among the best-known trails in Ibiza the first one we would like to highlight is the cycle track that goes from downtown Ibiza to the most famous beaches of Ses Salines.
Usually bike riders love starting their ride from the center of Ibiza, cross all the beaches along the way, and finally come back to the starting point.
Length: 35,8 Km – Average duration: 4 hours – Difficulty level: low
Main stops: downtown Ibiza, Playa d'en Bossa, Es Cavallet, Cap d'Es Falco, Dalt Vila, down town Ibiza.
Do you want to stay in Ibiza in a dream villa? Contact Ibiza Villa, we will find the solution that best suits your needs.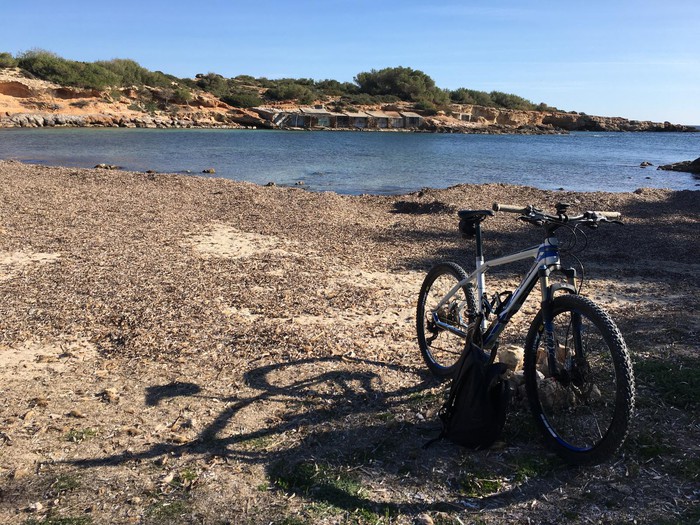 Sant Antoni – Cala Bassa
Let's follow our selection of the best bike trails in Ibiza with one of the easiest one, but at the same time one of the most fascinating. We are talking about the cycle track that goes from Sant Antoni to Cala Bassa.
A trail is suitable for everyone, especially for families, bike lovers, tourists, and visitors. The stops along the way will allow you to visit some of the venues and most popular monuments of the island.
Length: 12 Km – Average duration: 45 minutes – Difficulty level: low
Main stops : Sant Antoni, Port des Torres, Sant Agustì, Cala Tarida, Torre d'en Rovina, Cala Bassa.
Santa Gertrudis de Fruitera
Let's raise the bar and pass to the trail that we suggest to all bike lovers. It has a medium length and includes several uphill stretches that will give a hard time to sprinters but will excite the mountain riders.
It consists in a very interesting trail, fully immersed in nature. Cyclists and bike lovers can also refresh themselves and relax at the spring water fountain of Es Broll, an unmissable stop.
Length: 30 Km- Average duration: 4 hours – Difficulty level: medium
Main stops: Santa Gertrudis, Es Riu de Santa Eularia, Sa Font de Cotella, Santa Getrudis.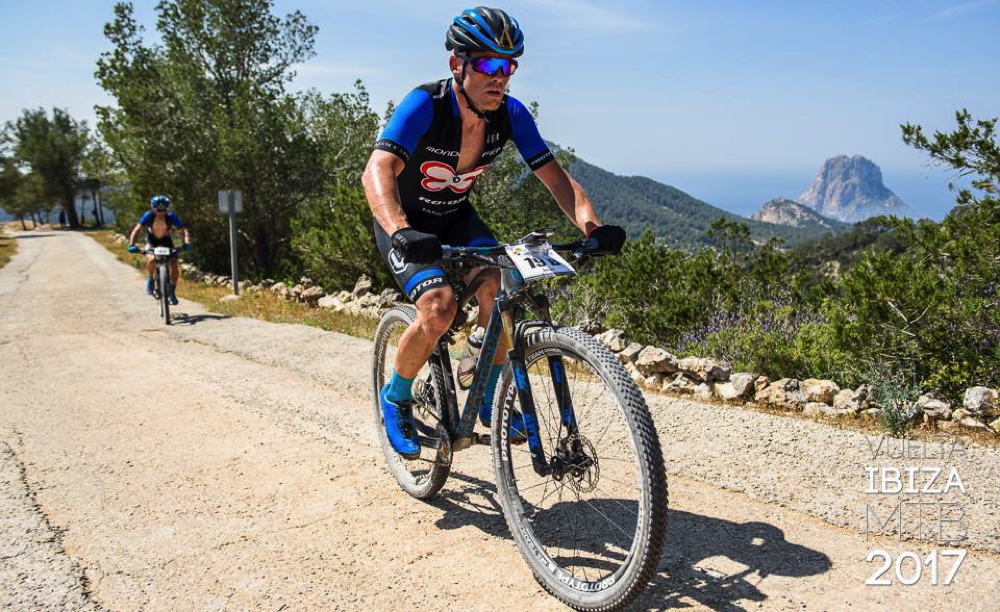 Sant Josep de Sa Talaia
You still haven't found the bike trail that suits you? This means that you are a very good bike expert. For those that are mad on adventuring and love tough tests, but especially for the professional athletes and semi-professionals, the trail that we suggest can only be the one of Sant Josep.
Starting and end point are the same, clearly 58 km in distance and an average duration of the route over 5 hours.
Experienced cyclists can do their very best in the difficult points of access such as Cala llentrisca, and in steep uphill. Be careful at the point names "Rompepiernas" which means "leg breaker" the most difficult one of the entire trail.
For those able to climb the mountains of the island there will be a reward with a stunning sprint downhill, that will allow enjoying a unique view of the island.
Length: 58 Km – Average duration: 5 hours – Difficulty level: high
Main stops: Sant Josep, Sa Capelleta, Cala Jondal, Es Cubells, Sant Josep.