Ibiza's Beaches … Sa Caleta!!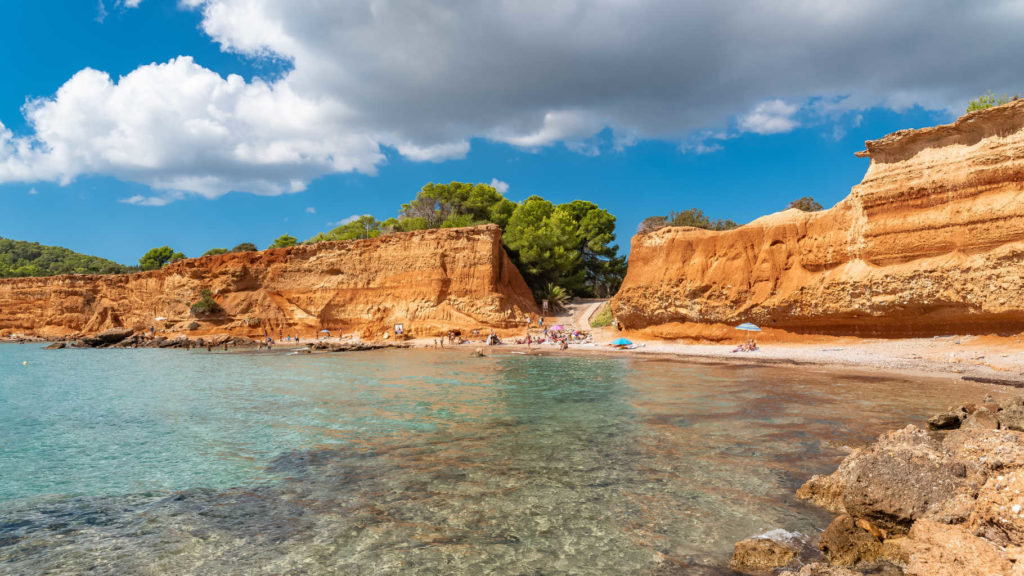 Sa Caleta is a beach located in the south of Ibiza. Not much touristic but it is a natural harbor with marvelous seafloor.
Sa Caleta is also named Es Bol Nou and has a quite difficult access: you can reach it only through a dirt road. Its water is fairly deep and very clean.
Its sand is fine and reddish. Sa Caleta gets crowded during weekends with the locals from the island. Being protected by rocky red cliffs that secure it, you feel the sensation of being isolated.
It is an ideal location for practicing sports such as snorkeling and scuba diving. In fact, its crystalline waters offer a very good view and an abundant marine life.
The cove is surrounded by sand and reddish rocks. Some old constructions, the boathouses, are built in its rocks. In these boathouses the fishmen keep their vessels named "llaguts", typically ibizan.
Do you want to book a luxury villa near Sa Caleta? Contact Ibiza Villa and we will book it for you.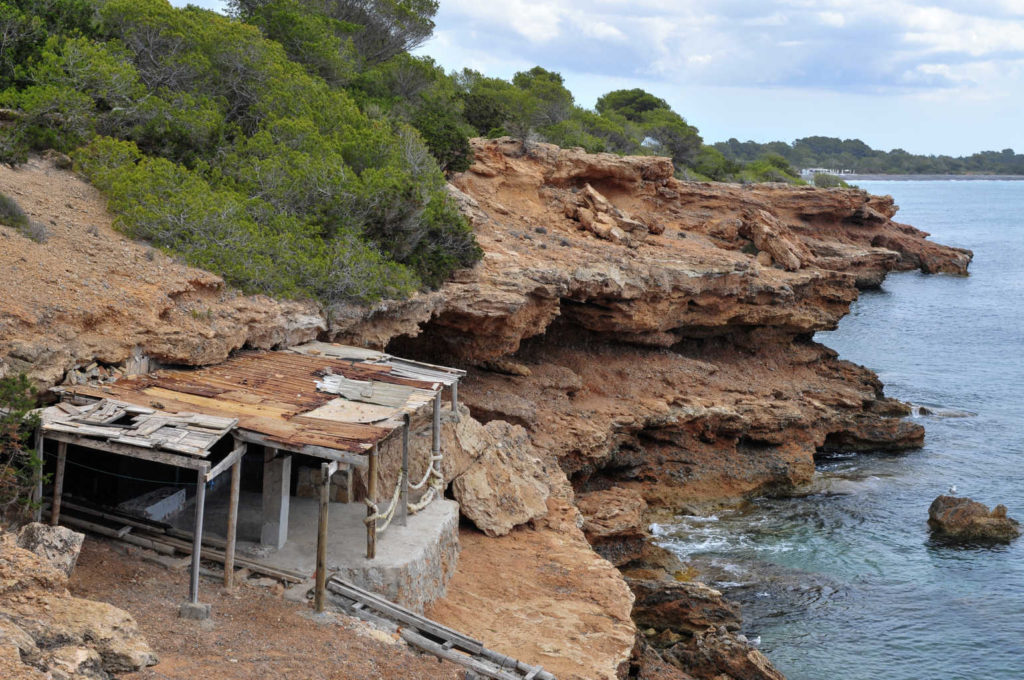 Therefore, is used as a natural harbor. The cove is surrounded by a forest that contrasts with the color of the sea.
At about 200 mt from the beach there is "Sa Caleta Restaurant", founded by a fishman's son and built in an historic marine refuge. It's one of the most delicious restaurants on the island.
You can enjoy the best ibizan and Mediterranean gastronomy.
Closet o Sa Caleta beach there is the Phoenician Archaeological site: the most important archeologic findings of the last years.
It belongs to the Ibiza denomination of Human Heritage named "Ibiza, biodiversity and culture".  Sa Caleta's waters are crystalline and the seafloor is rocky.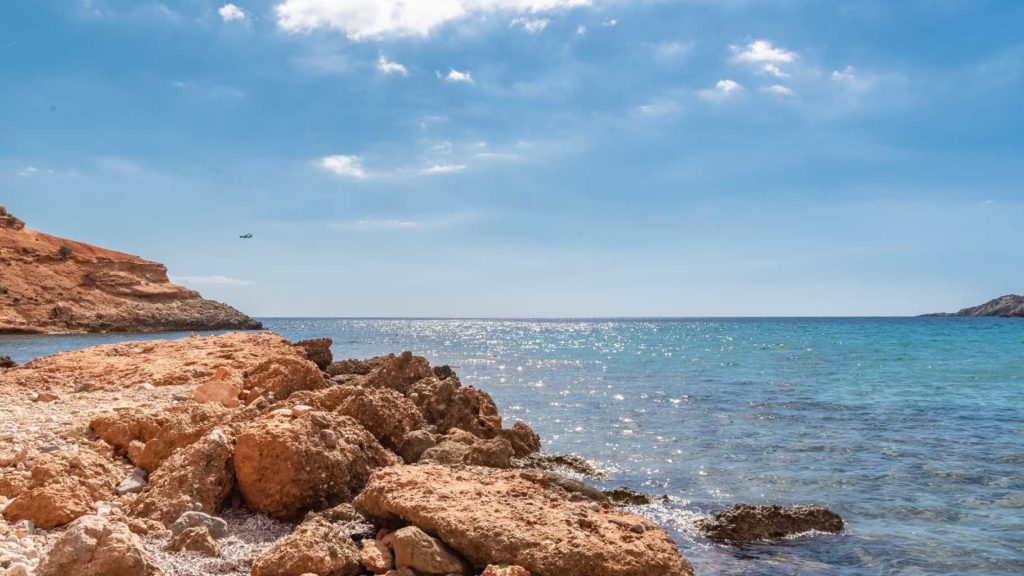 You can access to the sea very easily using the smalls docks where the boats moor. In front of the beach there are the reservoirs of Las Salinas and Es Codolar.
To reach Sa Caleta from Ibiza you can take road PM-803 for 9 km until you reach a detour that indicates Es Jondal. You follow it for 4 km and you reach an exit named Sa Caleta.
Coming from San Josep, you must take the road that goes to Eivissa and turn right at the intersection of Sa Cova Santa. After 4 km you can see the sign of Sa Caleta.
You can also reach the beach coming from the airport, following the road that passes along Sant Josep coast.
Ibiza Villa Luxury villa rental agency in Ibiza, contact us for more information or reservations.