Paddle in Ibiza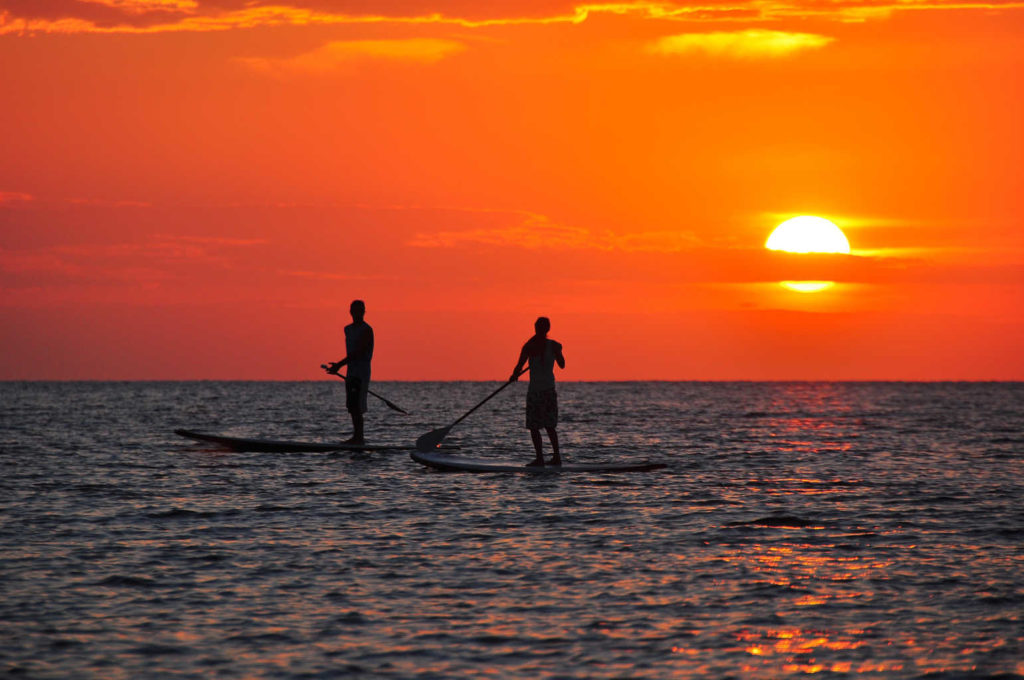 Paddle surf is a water sport that you can perfectly practice in Ibiza all year round. By standing on a surf table you just row and can visit most of the island's coast.
It's a one of the most stylish sports nowadays. With a paddle surf you can discover cliffs, beaches, spots, and coves, accessible only using this fun sport, which is common in Ibiza.
The advantage of Paddle surf is that you can go to the sea, even better without wind or waves. It is extremely easy to learn for all people that wish trying this sport.
Paddle surf is a sport that you can mostly practice when you are on vacation or during free time with friends or your fiancé.
However, this does not mean that it is not an intense activity, because it implicates the use of all muscles. To keep the balance, you must bend your knees to find stability.
Are you looking for a luxury villa in Ibiza? Contact Ibiza Villa and we will help you in the best choice for your needs.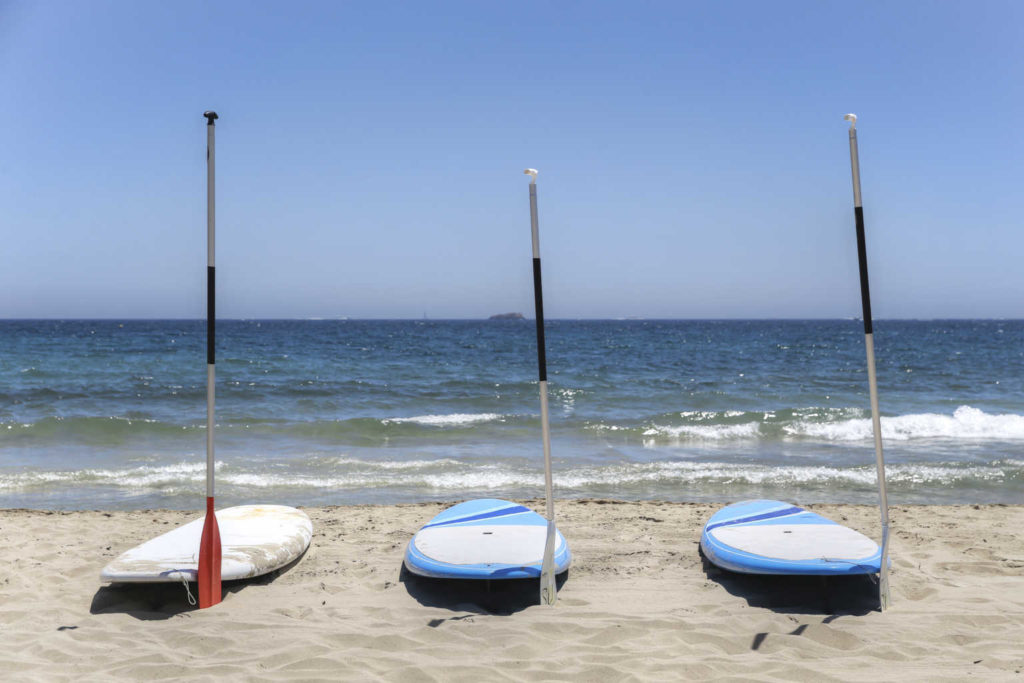 This usually happens only at the beginning and practicing you gradually learn the correct posture.
One of the perfect places to practice paddle surf is Cala Vadella: an ideal location for its position and crystalline water where you can enjoy the best Ibiza can offer.
In this famous beach you can pass the entire day.
It is surrounded by restaurants where you can find Mediterranean or Italian cuisines and shops with Ibiza's style.
There you can also find "Big Blue Ibiza" Diving Center where you can find trainers that will teach you diving or scuba diving showing you the beauty of the sea and its hidden and precious corners.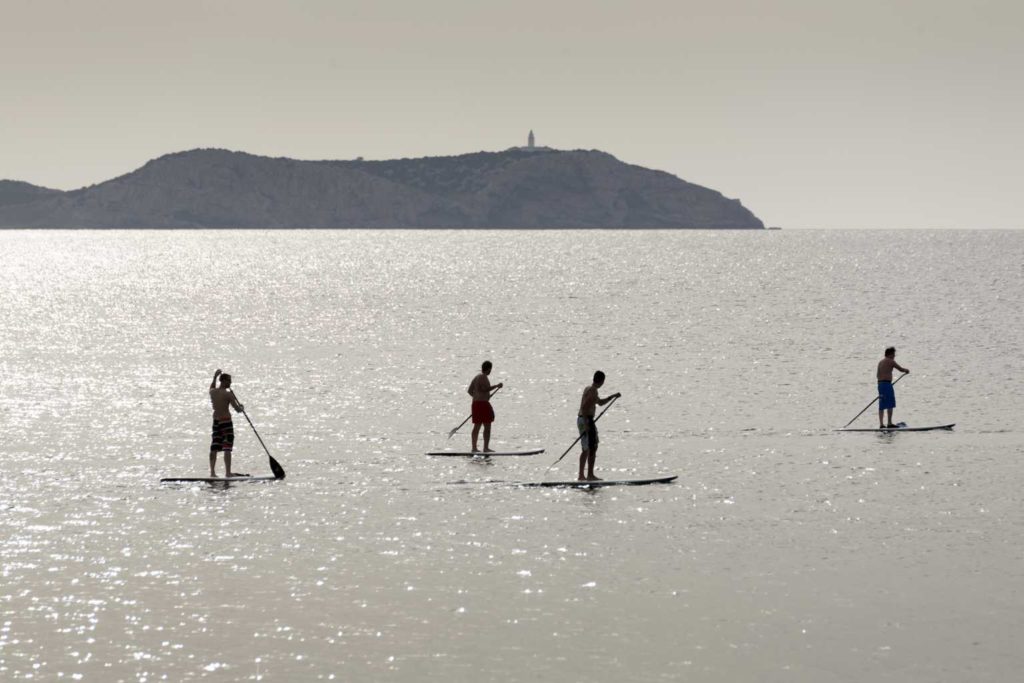 You can lodge in Cala Vadella during your vacation or just visit it for a walk and practice paddle surf discovering places and marine life that you will not be able to find elsewhere.
For sure, you will not have time to get bored and will surely want to continue practicing this sport and enjoying the beauty of the magic sceneries on the white island.
Ibiza is named like this for its typical white architecture which converted it into a cosmopolite center and cheerful touristic attraction during all year long.
Do you want to discover the island of Ibiza in paddle? Contact us and we will give you indications of where to practice it.