San Antonio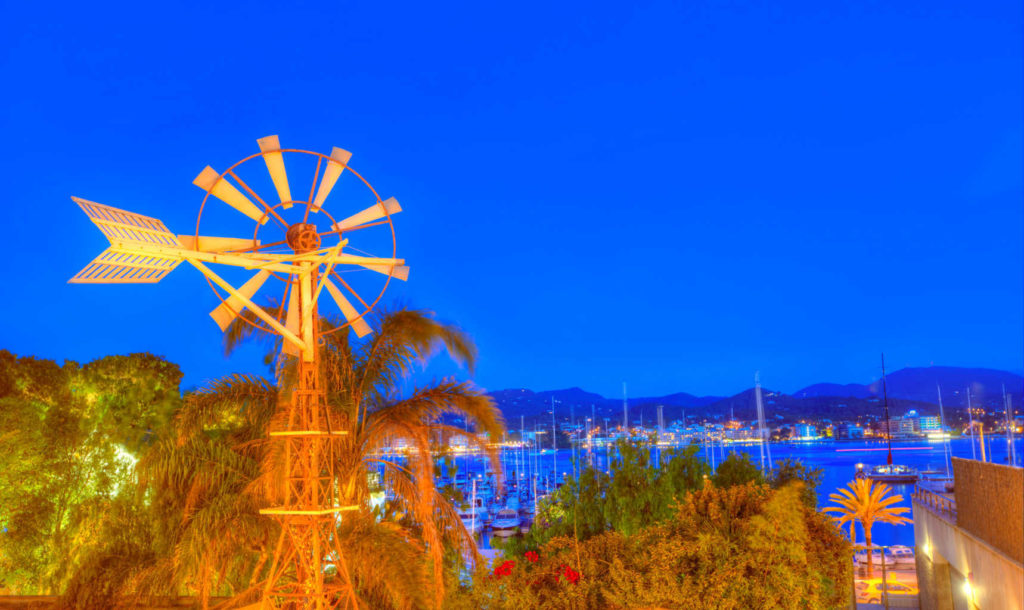 San Antonio or Sant Antoni de Portmany is a city in the western part of Ibiza Island.
It is officially named Portmany after Portus Magnus which is the natural harbor of the bay where is located.
Sant Antoni is one of the most important touristic centers of the island with its marvelous beaches and from its inland you can admire the most beautiful sunsets of the island.
Furthermore, there is the famous Café del Mar, a meeting point for many years, to have a drink with friends next to the sea.
Furthermore, it is one of the biggest cities of Ibiza. Entering, you will find the Colón egg. This city has the second biggest port of the island.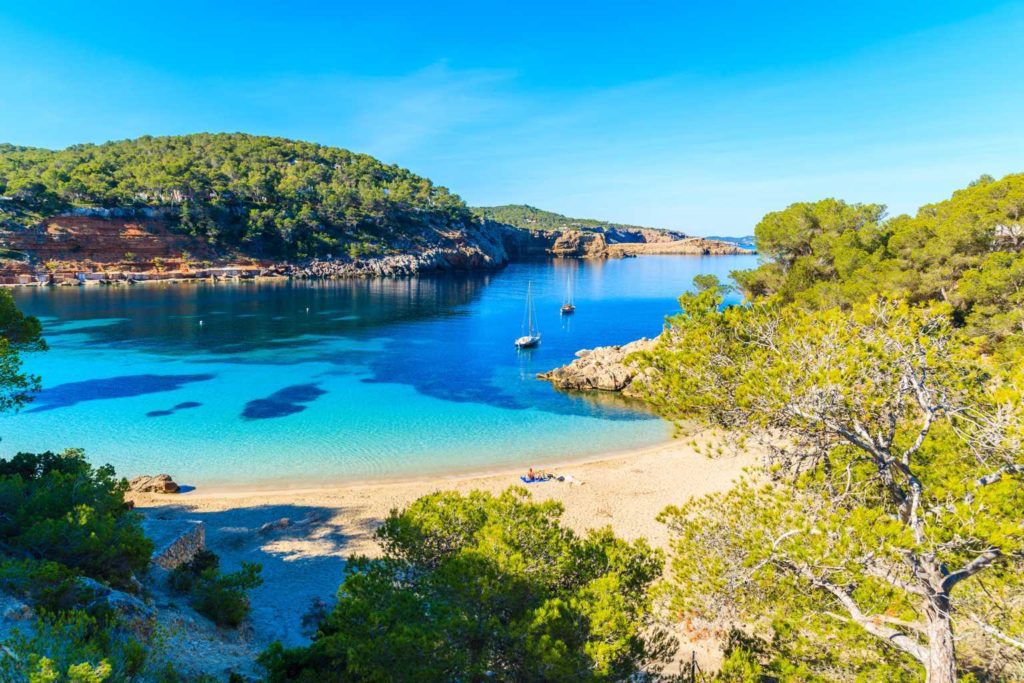 The main beach is Arenal, and others nearby are Punta Galera, Cala Bassa and Cala Gració. This area is the cheapest but also the noisiest because full of young tourists that want to party all day long.
If you are looking for a cheap holiday, this is a good option.
One of the beach clubs that are open this summer 2020, with anticipated reservations of tables and beds, there is O Beach Ibiza, previously names Ocean Beach Ibiza.
Opened in June 2012, it immediately became popular, considering the poor offer of day party location in the area.
It offers a variety of sparkling fun by the pool that was missing on the west coast of the island.
It offers elegant parties by the pool on daily basis, becoming a must for those that love cork popping, laying on a comfortable VIP bed or just simply dancing in the pool.
Furthermore, San Antonio celebrates two important holidays during the year: one during summer and the other in winter.
Everyone loves participating to these celebrations. The first on the 24th August, Sant Bartomeu.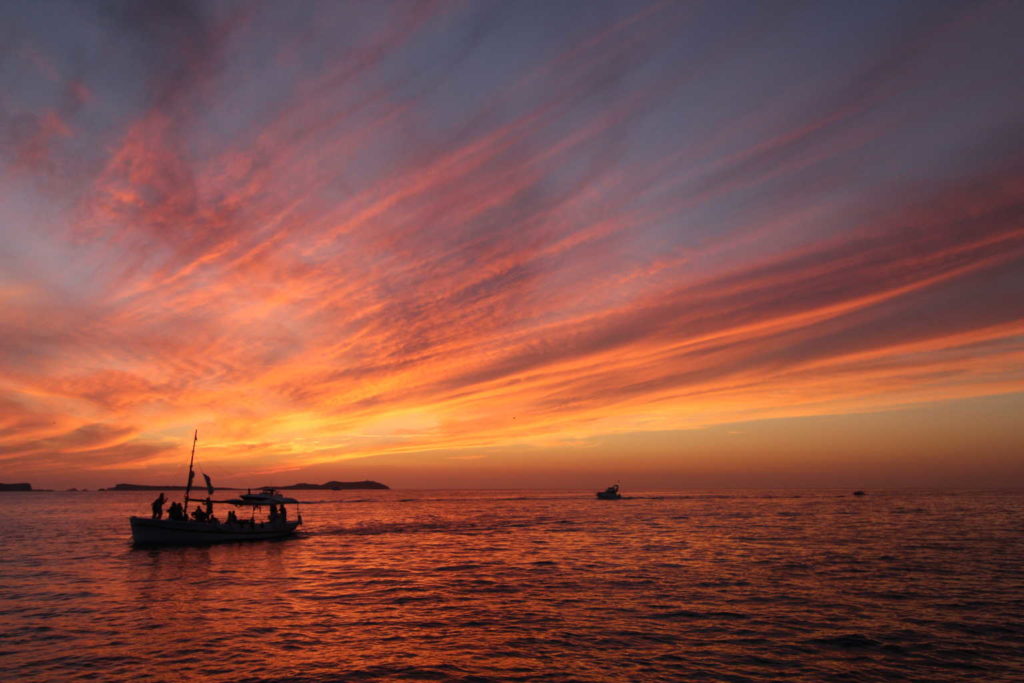 The festival program includes the romans and catageneses during a campestral battle on the main beach of the city, S'Arenal.
The second holiday is celebrated on 17th January: it's a trip to the '60s. Everybody wears flowered shirts, flared pants and wigs.
San Antonio bay is normally a quite ambient and there are several hotels and apartments. You will find cheap lodging in Cala de Bou and Port d'es Torrent.
San Antonio has a good road connection to the rest of the island.
Are you looking for a luxury villa in the San Antonio area of Ibiza? Contact Ibiza Villa and we will find the villa of your dreams where you can spend fantastic holidays.