The Fortified City of Dalt Vila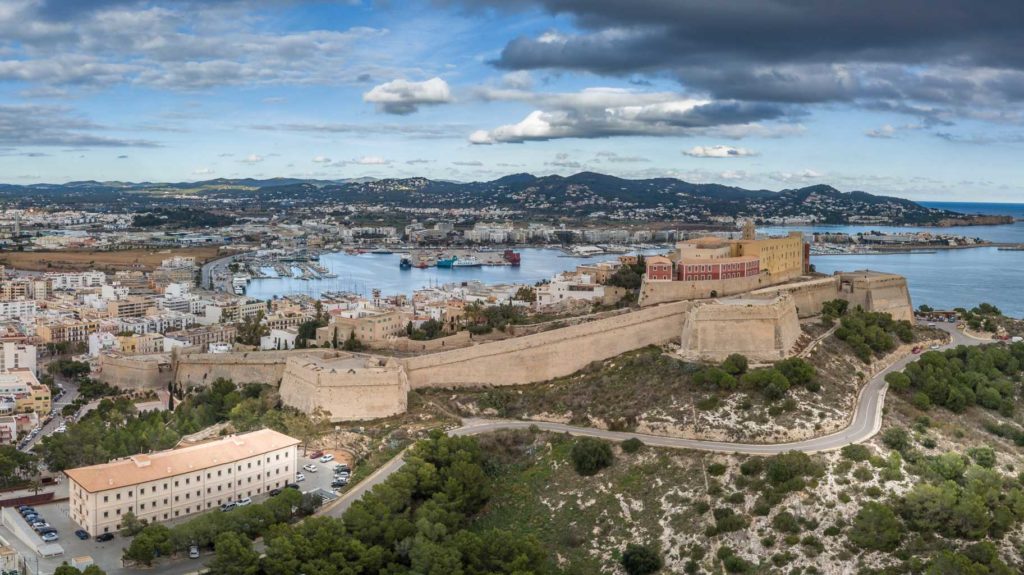 In 1999, the fortified city of Dalt Vila has been declared by UNESCO as a human heritage and is one of the most important architectural elements in Ibiza.
Dalt Vila means upper city (translated from the ibizan language) and is the old downtown of the island. The fortified city is its commercial and cultural center.
It is the major cultural attraction of Ibiza: one of the musts for tourists. It is located on top of a small hill, the Puig de Villa and the silueta of Dalt Dila, crowned by the cathedral of Ibiza,
one of the symbols of the island. Within its walls we can notice the different imprints left by different civilizations that were there in the past years.
It took 40 years to edify the XVI century walls and they were built with the purpose of protecting the island from the Turkish attacks.
The fortress has an irregular heptagon shape and in each of its edges there is a defensive bastion.
Are you looking for a splendid villa in Ibiza, near Dalt Vila, for summer 2020? Contact us, we have many proposals of villas and chalets for you.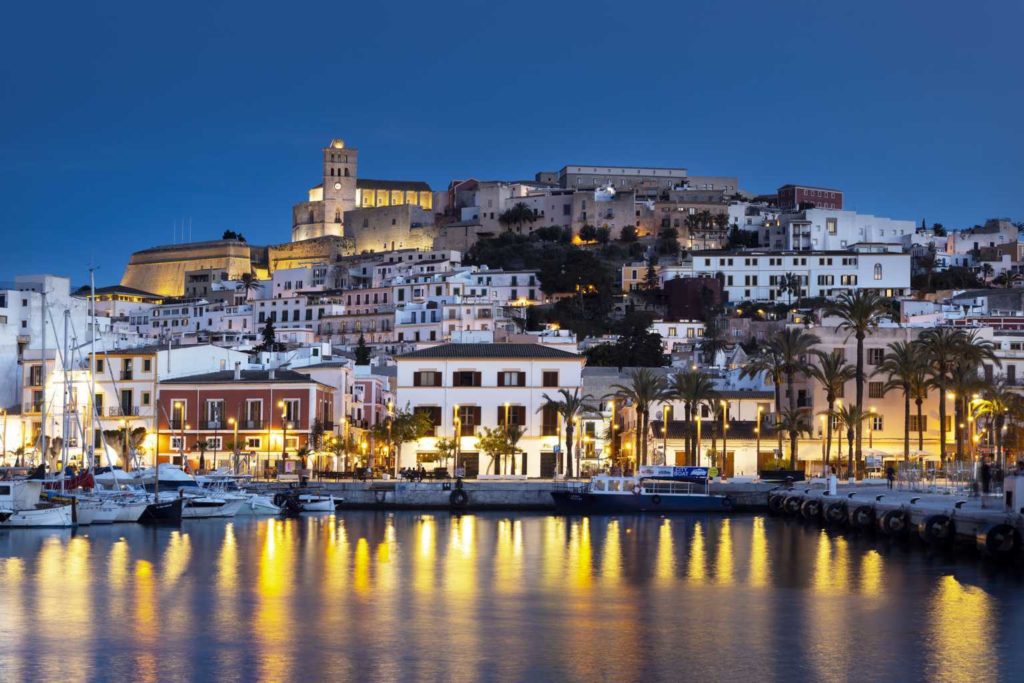 For the tourists there are three Routes promoted and offered depending on what they want to visit:
The Classic Route which offers a general view of the historical complex;
the Bastion Route which is the longest and covers the perimeter of the fortress, including the seven bastions with unforgettable views;
and an Unknown Route for the tourists that wish to get lost along the small medieval streets.
The fortress is delimited by seven bastions where several events and businesses take place to entertain the tourists.
They can enjoy a delicious meal in some romantic restaurants. In the past, the bastions were used as safety and defense.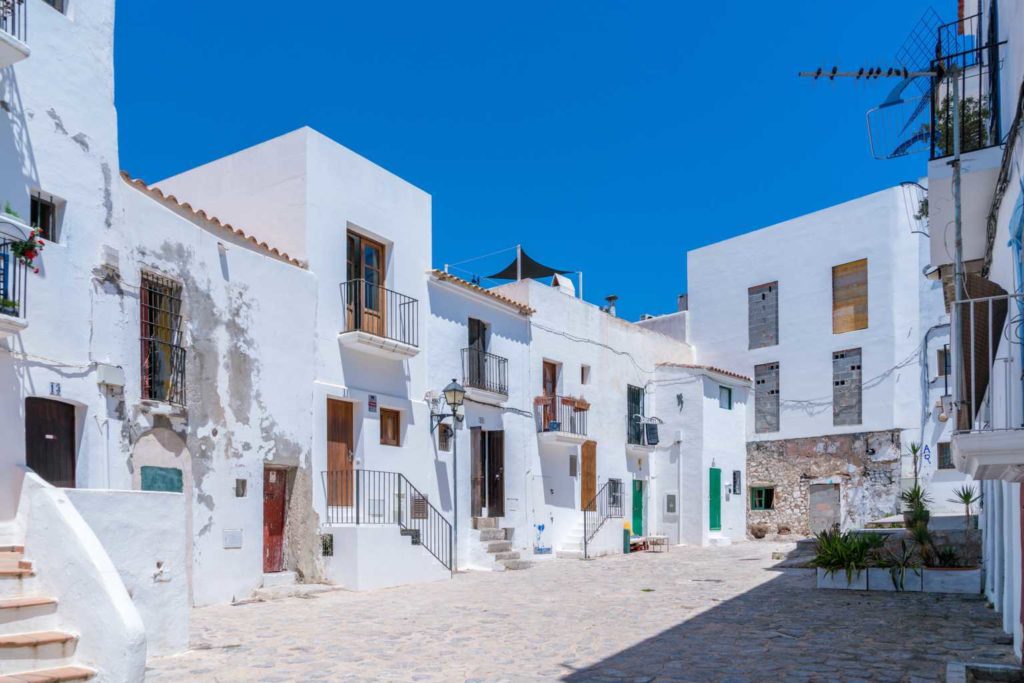 On one side there is Es Portal Nou bastion which is one of the accesses to the fortress and at present it
has been converted into a lovely parc with a setting in which some of the most important events of the city take place.
But the most amazing bastion is Portal de Ses Taules with view of the Marina, and behind it there is patio de armas and many restaurants.
Following uphill we reach Santa Llucia bastion where there are the canons and beyond it we find Sant Jordi bastion where there still exists the antient Muslim walls.
From Sant Bernat bastion we can admire the breathless views of the close island of Formentera and Ses Salines.
Ibiza Villa, we have been present in Ibiza for many years, 2020 will be a very difficult year, we are always there to offer a better service.