Let's meet Marie-Hélène's Ibiza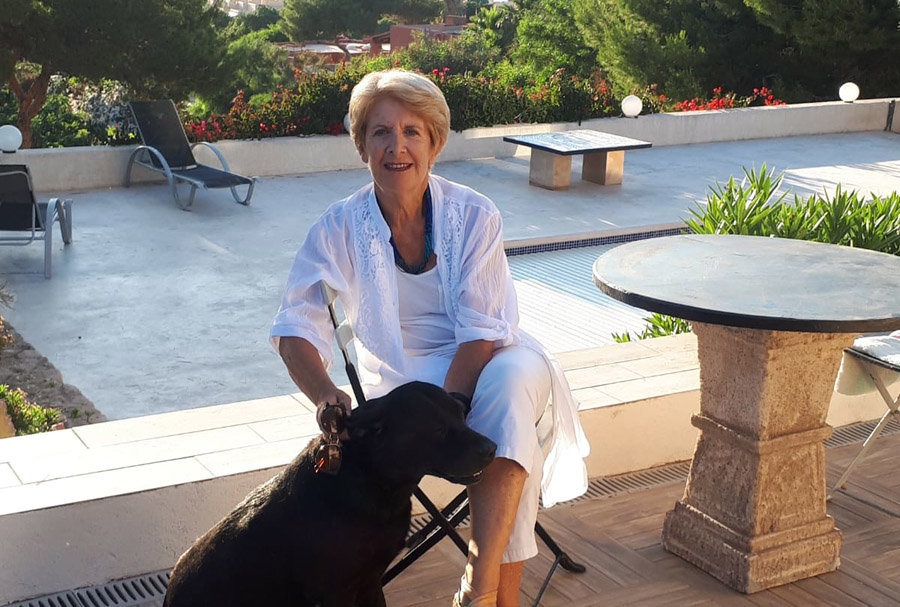 Last year Ibiza Villa celebrated 20 years of business in the rental of villas in Ibiza, the same number of years that Marie Hélène lives on the island. She is the founder and owner of our agency. French and Ibizen of adoption, she arrived on the island for the first time in 1992, falling in love with the island. After six years from then she created Ibiza Villa, renting for the first season three houses owned by some friends. At present, our agency for the rental of villas in Ibiza counts in its portfolio more than 80 luxury houses both on the coast of the island and inland.
Marie Hélène and Ibiza Villa
-With which three words would you describe Ibiza Villa?
Service, trust and experience.
–After all this time, did you notice a significant change in your business field?
Oh indeed! Especially because when we started in 1998 our company was one of the first agencies on the island using internet to promote and manage our luxury villas. And now it has become an essential tool around all the world.
–What is the main challenge that your business field must face in these moments?
The rental companies like ours must compete with platforms as Airbnb, which enter on the market with less exigent conditions than specialized agencies. Even though such big companies have a hard time in offering personalized services such as Ibiza Villa can guarantee.
–What do you like the most in your job?
With any doubt, the contact with our clients.
–Did you meet many friends with your job? Did you have clients that then became friends?
Yes, in fact I have a very good relationship with some of my first owner clients, especially off season, when we meet for a good meal or for practicing gym in their homes. Furthermore, some tenant-clients sometimes invite me to have dinner with them at one of my villas: and this is really fun to join them at my home!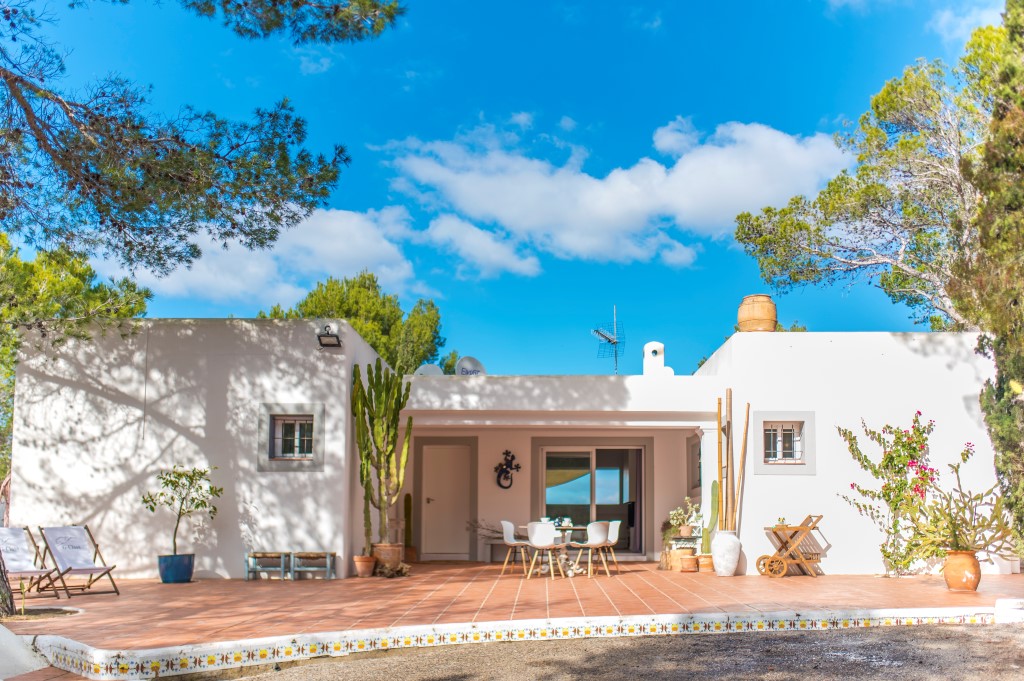 About villas, clients and more stories
–In your experience, what satisfies the most your clients?
The services that we offer, the prompt solution that we give when they have some problems and the suggestions given in terms of activities, beaches, discos, restaurants…
–And what is the first aspect they give more value in a villa?
Especially that the villa is the same or even better than how it appears on photo in our website.
–Does the majority of the vacationers that rent a luxury villa in Ibiza have a profile of client repeater or each year they prefer discovering a new destination?
The majority of our clients are repeaters, a very positive aspect that allows us to go ahead in this strong competitive period. And this is thanks to the careful service that we offer.
–What is the major difficulty in your job?
Manage several clients at the same time and satisfy their needs. Sometimes the owners of the villas forget some details or unexpected problems arise. We are there ready to promptly react in the fastest way so the clients can continue enjoying their holidays in the best way.
Among all the villas offered by Ibiza Villa, which one do you prefer?
It depends on the aspect that we are considering. In case of the architecture, I would say Can Basso, a typical Ibizen house with a modern touch. A home with a strong personality… But if we refer to the location and sea view, I would say Can Puig de Mar or Ses Roques.
– And the property that has more success among your clients?
Can Puig de Mar for its good price-performance ratio. In fact, since 2004 we have a client that books the month of August every single summer.
-And the one preferred by celebrities?
The Pearl, which has an exclusive position in Es Cubells, in first line, front sea.
-Do you remember a fun story of your job?
Once some clients booked a villa for one week and after a few days the guardian of the property called us saying that they were filming a porno movie inside the villa!
Marie Hélène and Ibiza
– Ibiza, do you prefer it in winter or in summer?
During winter because the island is calmer.
– In winter you like…
Walking to the beach with my dog and enjoying the peace of the island.
– And in summer…
Enjoy my house, read in the shade, take care of my vegetable garden and my hens.
– What is your preferred spot in Ibiza?
The first time I arrived in Ibiza it was with a boat and in that moment I discovered Cala Moli: love at first sight! And after 25 years it still is the place where I feel good and in peace.
– And your beach?
Well, Cala Moli! If we exclude the beaches of Formentera, which also enchant me.
– During all these years, you never stopped…
Getting a close look to Es Vedra with the boat. It's a very special place for me!
– Where do you like to enjoy a meal with friends?
I love going to Ses Eufebies in Cala Tarida, a charming restaurant on the beach, that hasn't changed much during these years. Also, S'Espartar where you eat very well: it's a perfect place for a good paella to share with friends.
– Which are the 5 places that you suggest your clients they must visit?
1. Go for a walk downtown Dalt Vila and discover its charming historical architecture.
2. Spend a day in Formentera, a unique island with its magnificent beaches. Perfect is to charter a yacht for a day.
3. Eat a bullit de peix at El Bigote.
4. Admire a sunset at Cap Negret.
5. And as fifth point…. That they contact us and with pleasure we will give some other good suggestions!
–What is your favorite ibizen dish?
Bullit de peix con arroz a banda.
–And if you have to rent a villa in Ibiza, you would prefer a house with sea view or a more traditional one in a peaceful valley?
Definitely a villa with sea view! It's what attracted me of Ibiza the first time I came.